August 2011 - TTS Newsletter
---
We are pleased to announce the successful launch of the TTS Women in Transplantation International Mentoring Scheme in May 2011. The response has been extremely positive and we are in the process of setting up over 40 mentor / mentee relationships. The next round of applications for mentorship will be opened in late August / early September.
The aim of this unique programme is to provide one to one mentoring by women professionals working in the field of transplantation to members of the TTS WIT initiative. The programme provides mentees with both a national and international mentor - to enable mentees to discuss issues and receive support and guidance on both a local and international level that is independent from their place of work.
The mentoring scheme was developed in direct response to the replies received from the TTS Women in Transplantation Survey that has been circulated on an international basis for the past 2 years and completed by more than 500 women worldwide (The latest edition of the report on the survey is available on the TTS website – www.tts.org/women ). Women who replied to the survey told us that, for them, access to suitable mentors was a key priority, which they believed would make a significant difference to their career progression.
The TTS WIT International Mentoring Programme is available to all women working in the field of transplantation including clinicians and clinician scientists, scientists, nurse practitioners, transplant coordinators and ethicists.
Full details of the scheme and how to apply are available on the WIT pages on the TTS website.
Don't miss this valuable opportunity; visit our website today for instructions and further details.
Kathryn Wood
Co - Chair
TTS Women in
Transplantation
Monica Dolton
Steering Committee
Member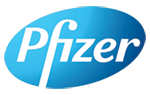 Sponsored by Pfizer